The music trade paper Billboard didn't announce Blonde On Blonde's release until Saturday July 16th 1966, which would normally imply a release date of Monday July 11th (back then, albums were released on Mondays in the US, rather than Tuesdays as now). Thanks to Jack Manuel for the following scan: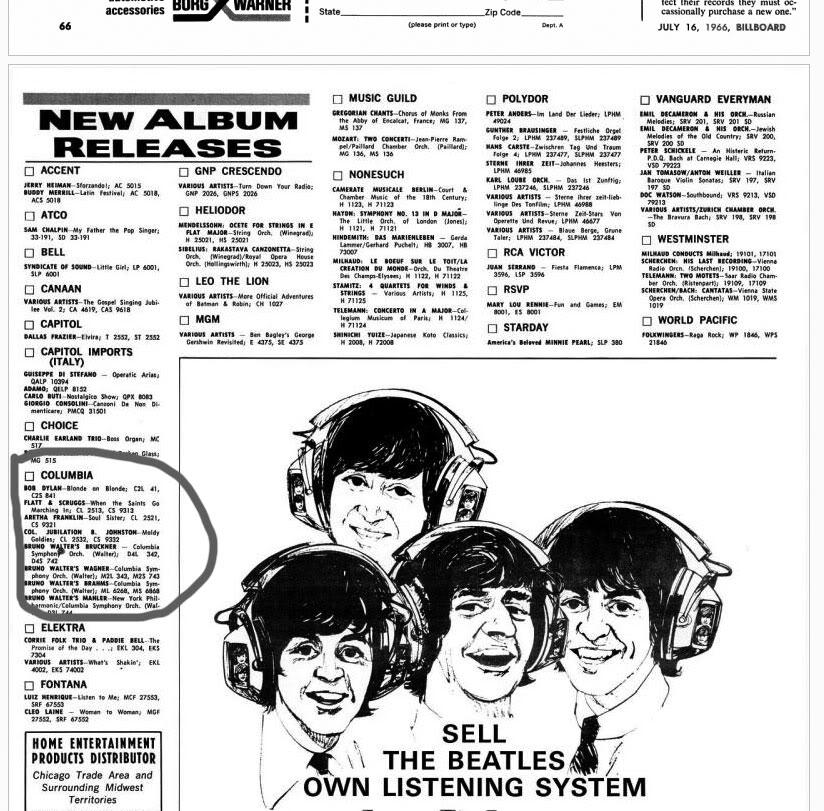 However, Billboard's previous issue, dated July 9th but published 7 days earlier on July 2nd, already listed Blonde On Blonde as one of their "New Action Albums", with the explanation "These new albums, not yet on Billboard's Top LP's Chart, have been reported getting strong sales action by dealers in major markets" - see below. This could be consistent with an actual release date of Monday 27 June. Thanks to Larry Crum for this information.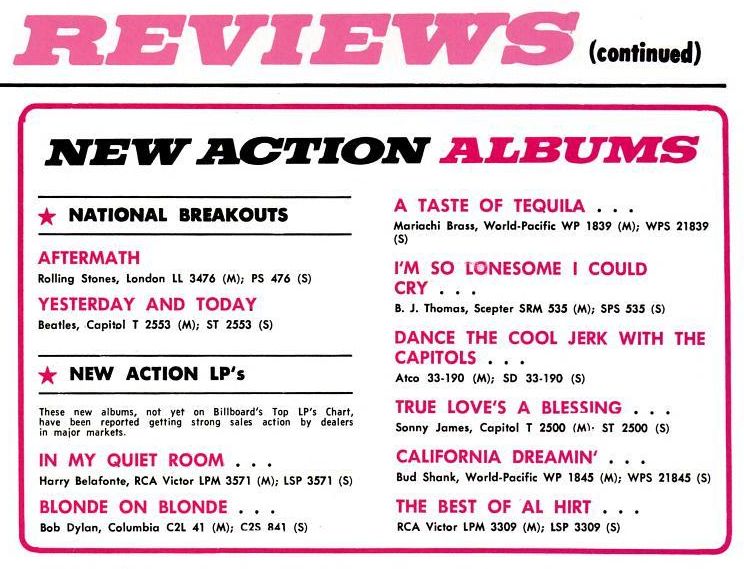 Lastly, a personal recollection: correspondent Peter Stone Brown received the album as a present on his birthday on July 10th, and remembers having looked at it in a New York record store at least ten days prior to that. This would suggest that the record actually came out on Monday 27th June, unless it was unusually released in mid-week.
My guess is that Columbia were just slow in forwarding the official release information to Billboard. This could have been negligence, or it could possibly have been to allow time for full national distribution of the album.